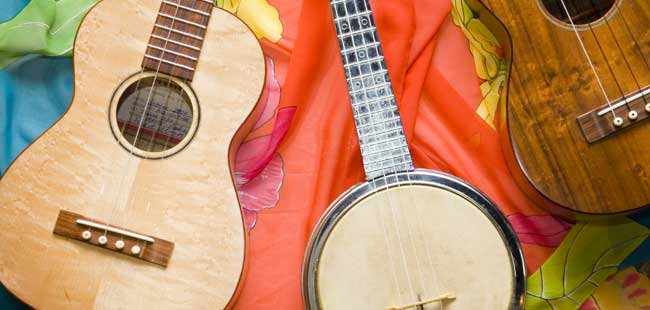 New Release!

A Treasury of Tunes for Fretted Dulcimer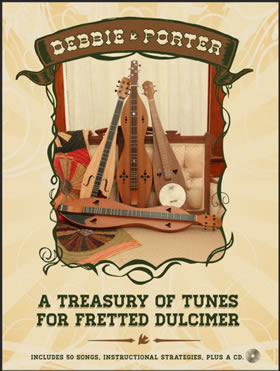 Over 60 songs, tablature, lyrics, and tips for all levels of playing expertise. The CD includes all of the songs to help you learn while building your repertoire. Only $27.95 plus $6 S&H!
"...With the publication of "A Treasury of Tunes for the Fretted Dulcimer," Deb has provided just what the doctor ordered — a road map to learning to play naturally, and at one's own pace. The book is filled with encouraging and practical advice on every facet of learning to play the dulcimer, starting with the very basics and building on the positive results you are certain to achieve very quickly." -Neal Walters review in Dulcimer Players News
Do you love music, the sweet, honey-sweet sounds of lazy strings humming harmonious chords to the night, but you have three stubby fingers and a left toe on each hand?
Then the dulcimer or ukulele could be for you! In a time when so much popular music is created with computers and electronics, join me on a refreshing journey to learn more about the rich analog sounds of the descendants of zithers and other stringed instruments belonging to the musical tapestry of the American landscape.
Deb Porter has proven that the ukulele and country music were made for each other. — Jumpin' Jim Beloff
Debbie has always been a good singer and player, but as a teacher, she is one of my favorites. — David Schnaufer